What Are the Benefits of Having Faux Plants in Your House?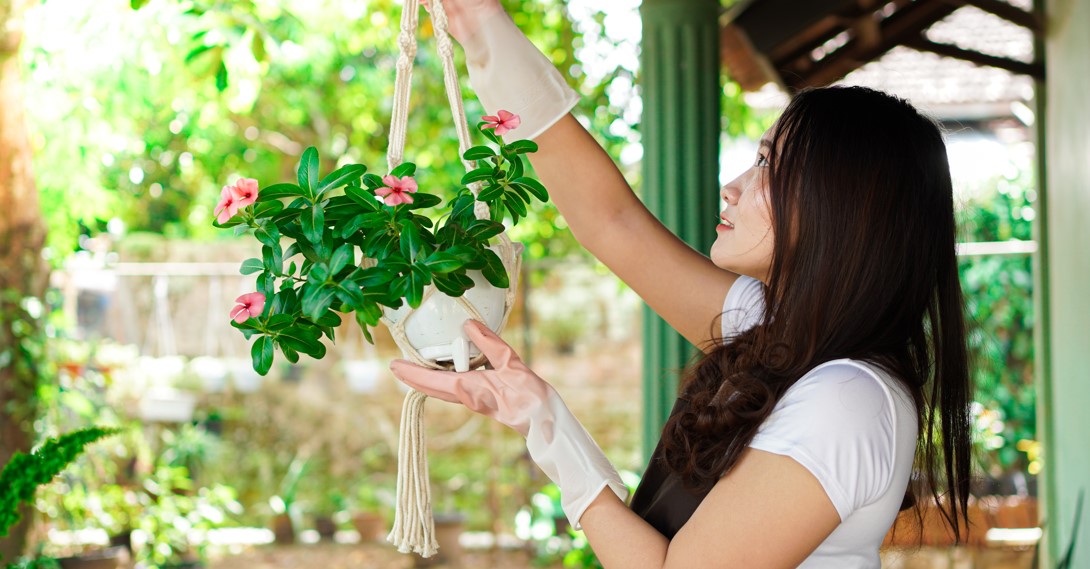 Having artificial plants and flowers around kept up with vases, can be the best decorative aesthetics for your home and can never disappoint the guests or visitors. Having faux plants at home is now an emerging trend in the urban populace which everyone is enthusiastically following. Where there are some of us who are currently putting in a lot of exertion in raising and keeping up with their in-house plants and greenery, yet maintaining the good work becomes increasingly demanding. Primarily because of its ever-lasting high maintenance requirement, the false plants or faux plants are becoming the dominant focal point in many houses. Instead of their fake precursors, faux plants today have taken a total stylish update and can even be mistaken for the genuine ones; these faux plants look that real!  They are proving to be useful for such countless reasons that they are supplanting the whole column of normal ones or are likewise going in patches between the regular ones. These décor plants come in many forms for example, miniature pots, wall planters, hanging planters, artificial flower bunches, glass pots and much more. With JB Saeed studio at your service always, you can shop for your favorite faux plants online too, from their official shopping website. Not just that, you can even get your favorite ones delivered at your doorstep with just one click. JB Saeed studio brings to you a wide variety of faux plants to add to your home aesthetics. Before you decide whether to buy or not, here are some of the benefits of having faux plants in your house: 
Good Home Décor Aesthetics
No High Maintenance
High Durability
Health benefit - No Allergy Issues
Wide variety
1. Good Home Décor Aesthetics:
Faux plants look just like real plant pots. JB Saeed studio has many kinds of faux plants that can enhance the overall look of your place and add to the aesthetics. A touch of greenery itself adds a whole lot to the vibe too and makes your environment refreshing. Our collection includes hanging planters and wall planters which can serve as the perfect aesthetic décor piece for walls and doors. These faux plants are ideally used as home décor plants. Our miniature plants like the car design one or the glass plants, are ideal to be kept on your study tables or work desks or even your bed sides, adding to the aesthetics. Our artificial flowers available in different colors and designs also constitute as a very good and durable option for home décor. These artificial flowers look exactly like real ones and can be put in vases or long pots. 
2. No High Maintenance:
Real plants and flowers require adequate maintenance and care in order to make them survive. It is a hassle to continuously water them and maintain them. Here is when faux plants come in handy. Since these faux plants are artificial flowers and plants, they do not require high maintenance. These artificial plants and trees do not require trimming, or watering and hence you can save water, time, and cost. These are best in those areas where there are water shortages, and you can get faux plants or artificial flowers for decoration according to your choice, without any compromise because of water scarcity. What else does one need? 
3. High Durability:
Since these home décor plants do not sustain on water or soil, they are indifferent to weather and climate changes. These faux plants do not shed leaves, nor do they lose their color. Their biggest benefit is that they are highly durable and worth the small investment you make for your home décor. These ornamental planters will not disappoint you with their quality and durability. They can be easily brushed off using a cleaning brush or a cloth, making cleaning easier. 
4. Health benefit - No Allergy Issues:
Many people are allergic to plants because of the insects and pests that they attract. Having faux plants at your house is a safe option as regards to health and safety as you do not have to worry about any allergic reactions or dirt around the plant pots. Faux plants are made of high quality and do not attract any pests and ensure a hygienic and healthy environment. These artificial plants are non-toxic and safe near children's or pets' reach too. 
5. Wide variety:
JB Saeed studio brings to you a wide variety of home décor plants that are artificial faux plants. This variety includes miniature pots, hanging planters, artificial flowers, artificial fiddle trees and much more. These faux plants are ideal for home décor and can be placed any where you like. They add to the greenery element of your surroundings perfect touch of greenery to your surroundings. These décor plants can be placed in your bedrooms, bathrooms, offices, work desks, patios, gardens or even kitchens. You can choose your picks from our exotic variety of decorative plants that are ideal for indoors.