JB Saeed Online Shopping; A trust Worthy Experience in Pakistan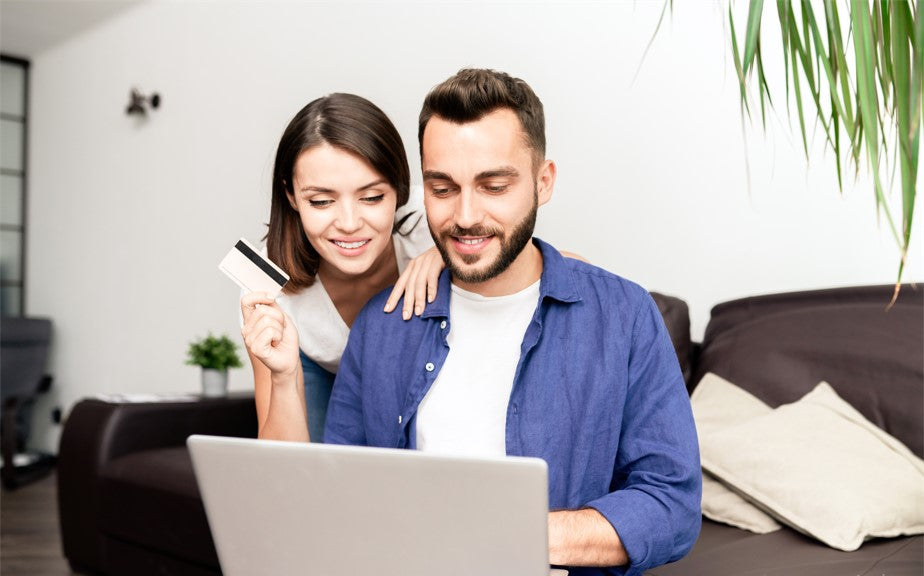 JB Saeed studio is a premier online store that has a strong customer base and has been serving its clientele since 1933. JB Saeed studio is one of the leading Pakistani stores who aim to provide the best quality bathroom accessories, kitchen utensils, kitchen tools, home décor, architectural hardware and outdoor essentials. Who doesn't like a fancy and well-decorated home with elegant home décor? JB Saeed Studio provides you with a modern solution to your needs with its online shopping website which can also be called an online home shop.
You can sit at home and decorate or re-decorate your house, garden, bathroom or bedroom with the fabulous, intricate and elegant pieces of home décor, bedroom décor, kitchenware, pots and plants and what not! You name it, JB Saeed studio has it. It ensures a smooth shopping experience for its customers and works hard towards providing the best home décor to its customers and help them build their fantasy home.
Online Stores and Online Shopping
With the increased use of technology and the advent of online stores and online shopping, customers often look for online shopping websites that are trustworthy and reliable. Moreover, with Covid-19 pandemic turning our lives upside down and taking a heavy toll on physical businesses and stores, online shopping was everyone's last resort. People prefer home shopping online as it saves them the hassle of physically going to a store and shop. Through online shopping, customers can receive their products on their doorsteps within a few days after just one click on the online shopping website. All these customers look for is, reliable online shopping websites that provide good products and good customer service.
JB Saeed studio is located at Khayaban-e-Bukhari, so is often referred to as JB Saeed Bukhari. With the increased preference of online shopping, JB Saeed has worked hard to ensure a trustworthy shopping experience for its customers and has been very successful in maintaining its goodwill.
JB Saeed studio has different dimensions and product categories like JB Saeed Home, JB Saeed Hardware etc. It is an online home shop that prioritizes its customer needs and care and works towards the fulfillment of its customers' fantasies of their dream homes. JB Saeed studio collaborates with international brands like Tatay, Euro art, Omada and many more. It has best quality products from some of the best brands across the world. It has a prompt customer care service and an online shopping website which is tailored to suit the customer's ease. There are hundreds of products on their website, each of which has a separate detailed product description and purpose of use. This ensures that the customer is fully informed about the product before making a purchase decision. It also provides home delivery services through which customers can receive their purchased products at their door step.
It offers customers the option to select their desirable mode of payment; cash on delivery or credit/debit card.
What makes JB Saeed Studio a reliable online shopping store?
JB Saeed is known for its excellent customer care services and policies that make it the most reliable online store to shop from. Customers are even given the option of order cancellation and damages claim which is not so common in other Pakistani stores. JB Saeed studio allows you to cancel your order by letting them know as soon as you can. Also, in case of damaged products, customers have the option to claim it within 24 hours after which the same product is delivered to the customer without any delivery charges. These policies further strengthens JB Saeed studio's credibility in the eyes of the customer. There is a customer support email and contact number where customers can contact any representative for any queries or problems. In case of a delivery of an incorrect article, poor quality, difference in color and design from the displayed product or difference in the size of the product from what was displayed to the customer on the website, JB Saeed studio takes full responsibility of these above mentioned mishaps and gives its customers the right of a 30 day refund policy.
JB Saeed studio also has customer reviews on its website where new customers can see what previous buyers had to say about the quality and service of JB Saeed products. This helps new customers to be satisfied about their purchase and even helps them decide what they want. This further establishes trust and credibility for JB Saeed studio's online store.
What makes JB Saeed Studio's online shopping website trustworthy and safe?
JB Saeed studio launched its "free" app for its customers to use without any cost. Their website consists of clear information regarding its policies with the use, collection, mode of payment and personal information disclosure.
Information Collection and Use:
To ensure a better experience, JB Saeed requires personally identifiable information to prevent any scams and this information is fully protected and is not a subject to breach.
JB Saeed studio's services do not address anyone under the age of 13. There is no collection of personally identifiable information from children under 13 years of age. If, in case, it is found that a child under 13 has provided his/her personal information, they immediately delete it from their servers.
JB Saeed studio aims to use commercially acceptable means of protecting its customers' personal information. They also make it clear that no method of transmission over the internet, or method of electronic storage is 100% secure and reliable, and that they cannot guarantee its absolute security.
New buyers can refer to the heading "happy customers" on JB Saeed studio's website to see previous customer reviews about our products for their satisfaction. This way they can be 100% satisfied and sure before making a purchase and this would also help eliminate any double-mindedness you might be facing when shopping online.